Can preaching again have something to say?
This blog marks the attempt to bring the theological vision of Radical Orthodoxy into the worship and preaching of the local church.

Thursday, August 24, 2006
New Book Series from the CoTP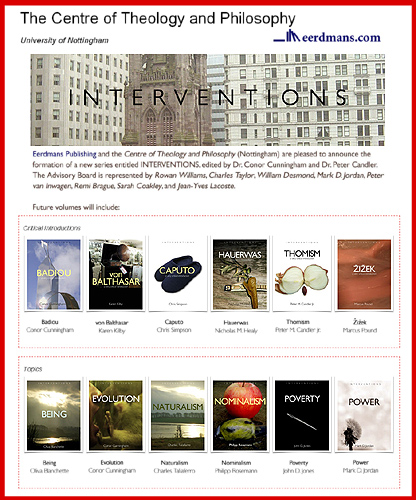 Check it out
, friends.
Really
cool covers, if I say so myself!